The previous evening, Tracey had joined our happy band of house mates. She had been to EASA a couple of times before. On her original course, she had been unable to complete her skills test due to bad weather; however, she was a frequent visitor to Orlando, being cabin crew for Aer Lingus, so she had managed to slot her skills test into one of her visits to the States. This time, she was back for a week to re-validate her license before it expired.
When the other guys and I tried to log onto the Internet on the Friday Morning, we found that whilst the wireless network was up, the connection to the Internet was down. This was very frustrating, it is amazing how dependant we have now all become to being 'on-line', and how inconvenient it is when a problem occurs. However, it did give me a chance to get my nose into the study books, without interruption.
My flights were again scheduled for early afternoon, so I had a chance to visit the golf club again for lunch.  This is now becoming something of a routine, which suits me fine; it means I don't have to cook!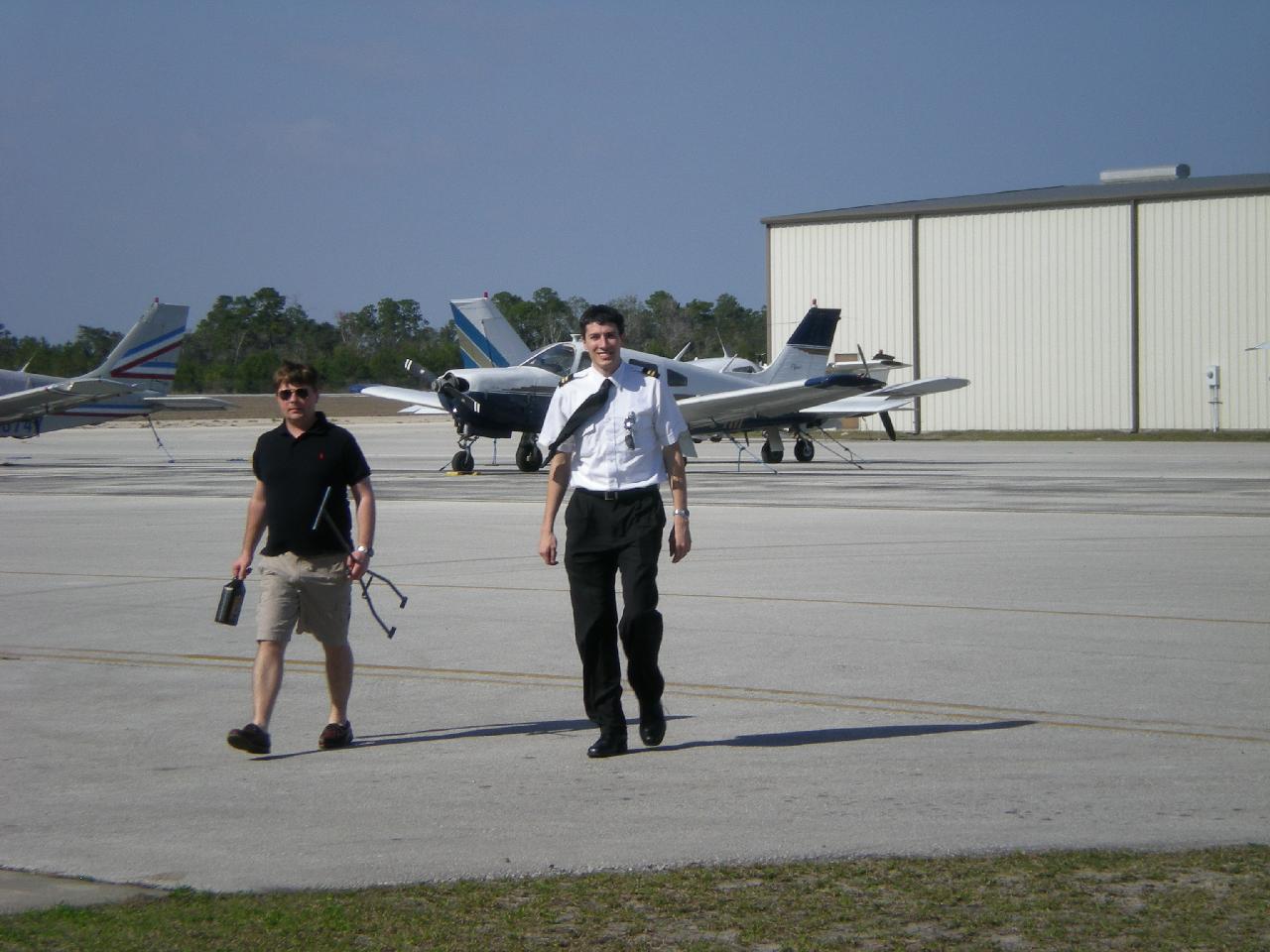 The afternoon lessons consisted of steep turns, and some stall training. Jens, Andreas and I had our first classroom lesson, where Mike our instructor took us through the theory of the three types of stall we would practice, the Basic Stall, The Approach Stall, and the Landing Stall, (sometimes called stalls 1, 2 and 3). After the theory, we were to practice the different types of stall in our airborne lessons, later in the day.
I remember my friend Roger had warned me that I would have highs and lows during my training, just as he had experienced during his. "Some days it will all fall into place, and other you will believe you will never get the hang of it", he told me. Well today was one of the later. I just couldn't seem to maintain a constant, steep turn without losing height. I hope tomorrow will be better.
Whilst I was waiting for my late afternoon flight, I witnessed the Goodyear Blimp fly across the airfield. It is the Daytona 500 on Sunday, and the town is full of race fans. One of the guys mentioned that there were several blimps and balloons over the racetrack, and he had seen them from the air in one of his flights.
When I had the night flight on Tuesday with John and Mehmet, we had flown across Disney in Orlando, and I had seen the evening firework display. We had visited Disney as a family in the early 90's, one of the most memorable events of that trip had been the evening Electric Parade, and then the firework display. I never dreamt I would get to see it from the air!
The Space Shuttle Discovery is due to launch this coming Thursday, so we are all hoping to get to see this, by either driving nearer to the Kennedy Space Centre, or maybe even from the air, during a training flight. It was originally planned to launch on Wednesday, which would have fitted in better with our schedule, as Jens, Andreas, and I are due for our American medical ( a pre-requisite before flying solo in the States) in the early afternoon, but it has obviously been delayed for a day. I hope we do get to see it, it would certainly be a tick in the box of once-in-a-lifetime experiences.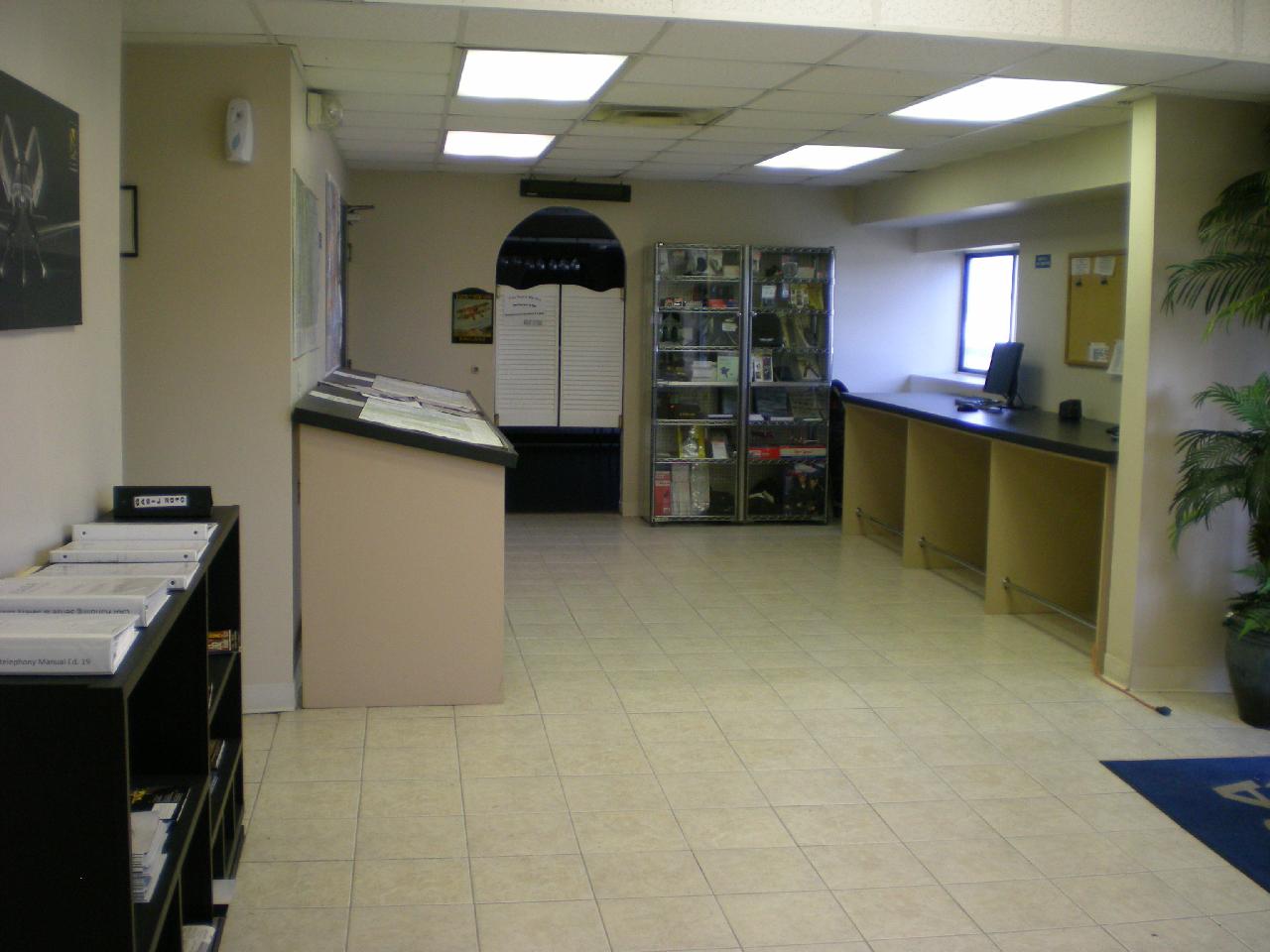 The guys at EASA had told us that Wednesdays and Fridays, there was a social get together in the 'Slip & Turn' Inn. My flight was the last of the day, so straight after landing, Mike and I joined the other s in the bar for a few drinks, and some food. Jens and Andreas had been back to the house to leave the car, and had walked back to join us in the bar. It was a great night; I met a few more flyers who were at EASA for various types of training. I also got fed into the bargain, which was a bonus, a Chile and Rice dish that I found I really enjoyed, which was a surprise, as I don't usually like rice. Maybe it was the effect of the beer that made me it taste good!
It was a pleasant change to have someone to share the walk home with, as Jens, Andreas and I headed back to the house, later that evening, especially as it was so dark on the country roads.