Saturday, I awoke to another glorious day weather-wise. As I wasn't flying till after lunchtime, I had hoped to book a game of golf at the River Bend Golf Club next door to the Airport, but there was a competition on, so no tees available.
Jens and Andreas invited me to 'back-seat' with them on their morning flights. They had been doing this with each other, but both wanted some time to study, as they were planning to do one of their Theory Exams today. I jumped at the chance.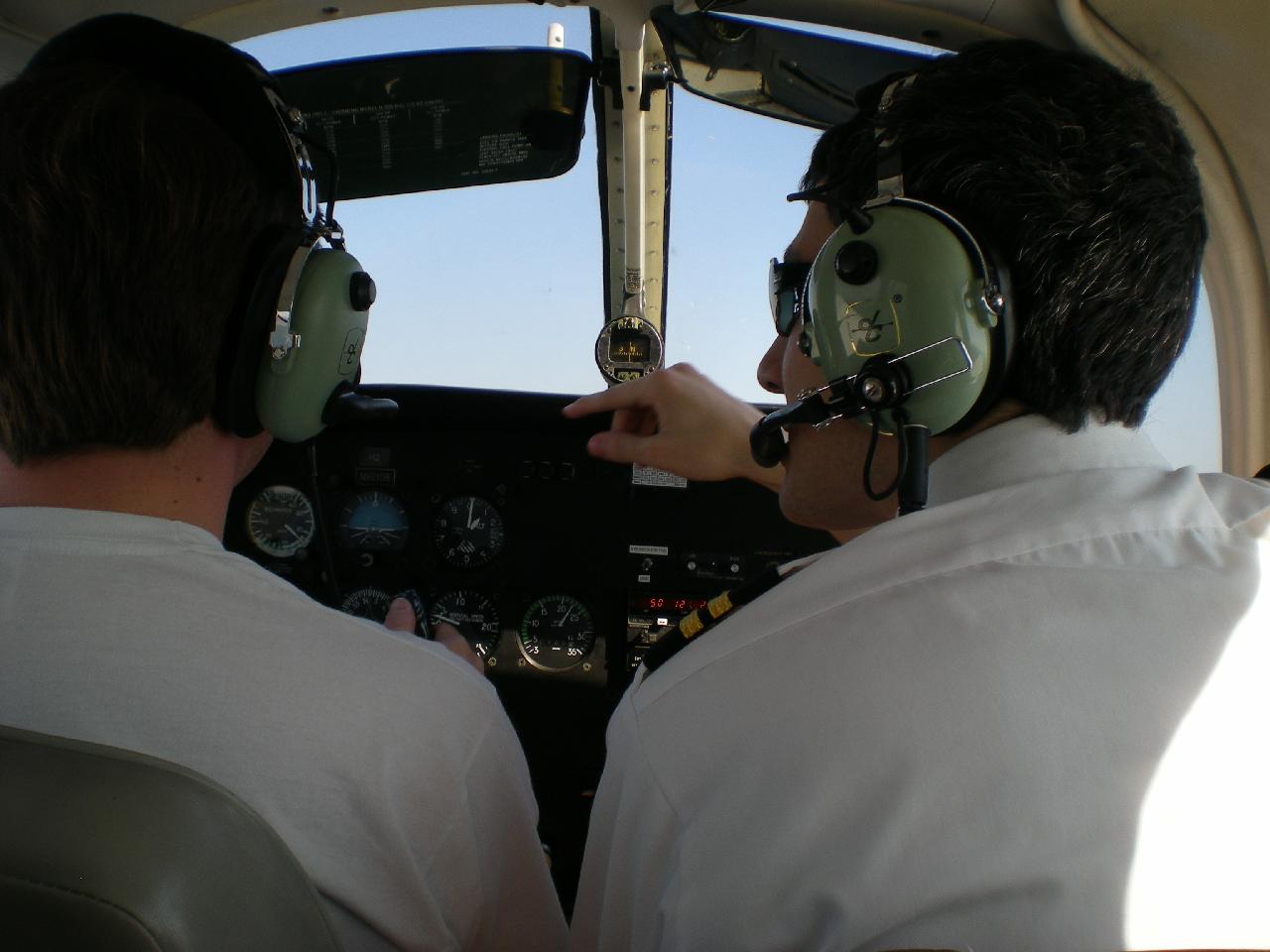 It was a great experience listening and learning behind someone else actually flying the aircraft. I had enjoyed my night flight with Mehmet a few days before, mainly for the same reason. I have found that understanding the instructions, and following the radio traffic is ok in isolation, as is flying the plane, it's putting the two together that causes the problems. Being able to watch both Jens and Andreas go through the training procedure that I would be doing later in the day gave me a real head start when it came to my turn, and I had a much more positive experience than yesterday. I even managed to keep the plane at the correct height during my steep turns, something I had real difficulty with yesterday. I also managed the stall training without too much problem, and Mike says he is happy to now move on to Circuits and Touch &Go landings tomorrow.
Jens & Andreas passed their exam (Human Performance& Limitations), so a good day all round. I had previously taken this, and four other of the Theory Exams back in the UK, and I find it daunting enough to study for three remaining ones, I don't envy the lads the study time they are going to have to put in between the flying to do them all during the three week course.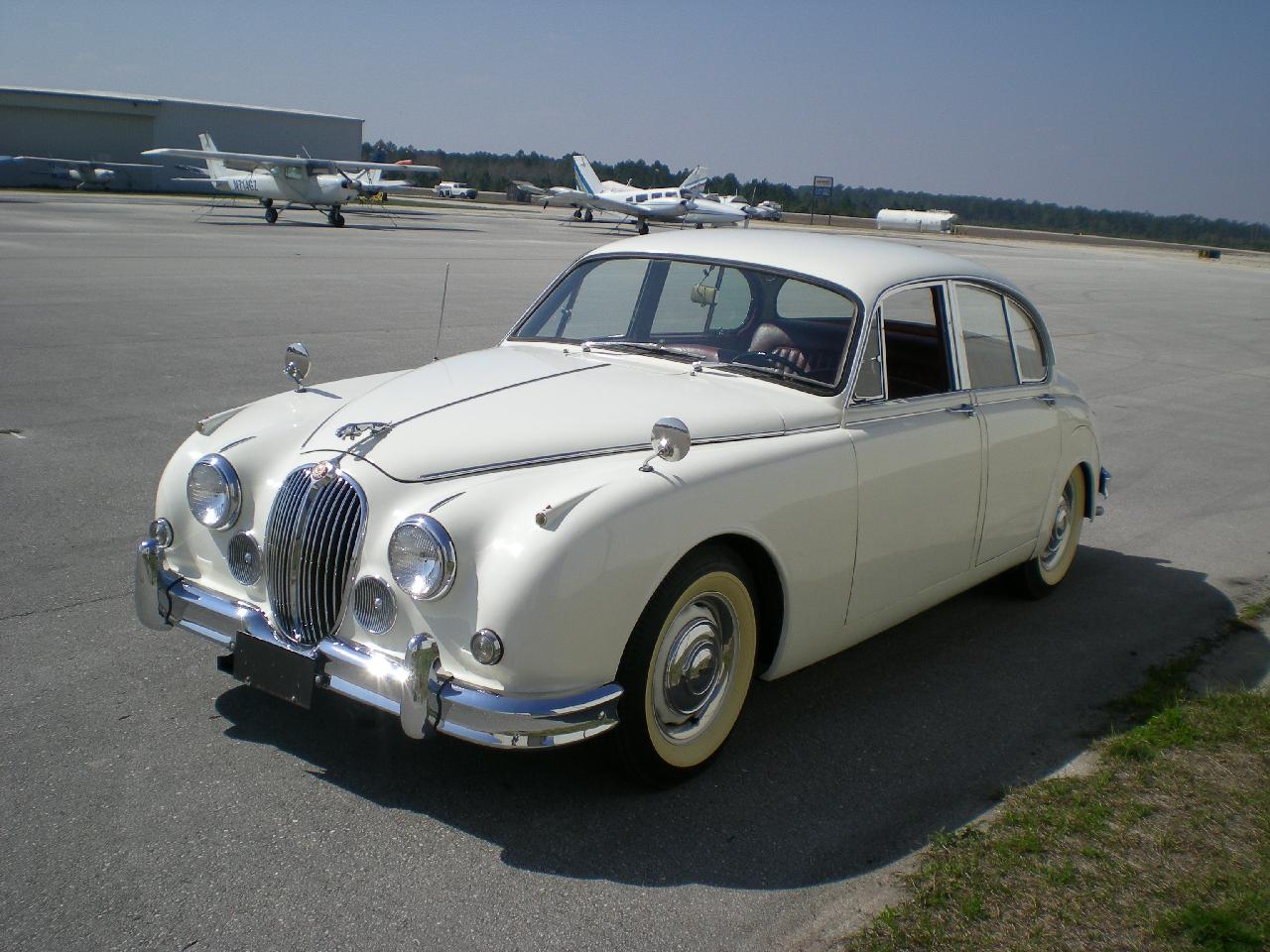 Just as I finished my first flight of the day, I got a pleasant surprise; a phone call from my Daughter Claire. I had spoken to Carole and Sarah earlier in the week via Skype, so it was nice to hear another friendly voice from home. Mind you, I think I blotted my copy book with Claire; as we were talking, I spotted a beautiful vintage MkII Jaguar car pull up next to one of the hangers. I think this is the same model of car that Claire's twin Sister Helen had as a wedding car, and I was keen to get a photo of it before it disappeared, so I was wandering around the car taking photos, as I was talking to Claire; I don't think she appreciated that! Anyway, I will post some photos of it in the photo gallery, it really was fantastic machine.
I also photographed a couple of really nice aeroplanes; maybe the Yanks take out their toys to play with at the weekend, just like we do. The only difference in this part of the world is that the toys cost a bob or two more than ours!
In the evening, back at the house, Jens & Andreas had disappeared into town. Tracey came back from her days flying, and we both set about revising for the exams. Unfortunately, the Internet was down again, which is something of a pain. Apart from anything else, we need it to check on the flying schedule, to know what time we should head for the Airport. After a while, we decided that enough was enough for a Saturday Night, so headed off into town to find somewhere to eat. We settled for a typical American Diner (Applebee's), but we had to wait for a table, the restaurant was so full of race fans, in town for the Daytona 500 tomorrow. We had a drink at the bar, and decided that rather than wait for a table, we would eat at the tables surrounding the bar. I had a very enjoyable Ribs & Fries (much better than pretzels & toast!).
When we got back to the house, fortunately, the Internet link was back up, so we were able to catch up on things.